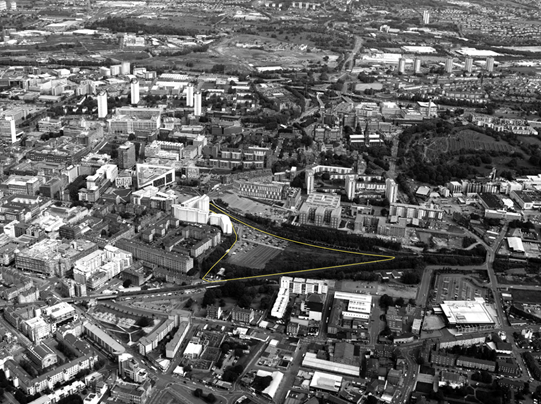 An in-person public event will take place on Wednesday 27th October from 3pm-7pm at Many Studios, 3 Ross Street. Representatives from Get Living and the development team will be there to deal with any questions and listen to feedback. This follows a highly successful digital consultation event held on 14th October.

Progressed by Get Living, a UK leading build-to-rent (BTR) operator, the current site has an existing planning permission for a residential-led scheme dating from December 2018.

However, there is a strong case to revisit the scheme, building on learning from the pandemic to create a more community-focused mixed-use development that will be sustainable and resilient for residents and the local community and economy. Based on this, key improvements to the design and quality of the scheme can be made, also serving to reduce impacts on neighbouring residential.

The proposals for this new urban neighbourhood include commercial uses, BTR residential and student accommodation. BTR is a relatively new model for creating new homes in the UK, but it is very popular in Europe and America, representing an additional channel to meet housing needs.