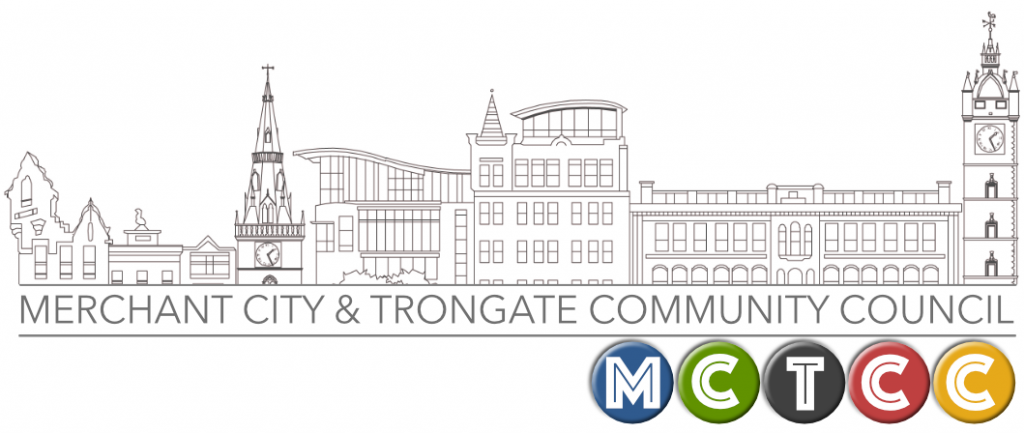 Welcome to Merchant City & Trongate Community Council (MCTCC) – your Community Council, at the heart of Glasgow, and a warm welcome to our website, whether this is your first visit or you're a regular visitor. We hope you find something of interest – as well as the latest news affecting our community, we have links to COVID-19 resources, a local services directory and a gallery showcasing the Merchant City & Trongate areas of Glasgow.
We invite you to sign up for details of our meetings and regular updates. You can also send us a message, and find us on Facebook and Twitter!.
Proposed redevelopment of 65-97 Ingram St
Artisan Real Estate proposes to build low carbon new homes for sale with ground floor spaces to work and enjoy on the former City Council owned Ingram Street car park site at 65-97 Ingram Street. This is the site that MCTCC has campaigned to become Merchant City Park.
Artisan presented to our meeting on 26 April, and plan to submit a planning application mid May. We will update this page when we have a planning reference.
Next Meeting
Latest News
Latest Planning News
Community Council News