Filming will be taking place on Parnie St/Saltmarket from 17th – 21st January, including late night filming:
MONDAY 17TH JANUARY- 09:00- 19:00
TUESDAY 18TH JANUARY – 10:00- 20:00
WEDNESDAY 19TH JANUARY – 15:30- 01:30
THURSDAY 20TH JANUARY – 12:30- 22:30
FRIDAY 21ST JANUARY – 15:30 – 01:30
Roads around King St/Parnie St/Osborne St will be closed to traffic from 4th – 25th January. There will be additional closures and parking bay suspensions during the filming period, affecting Bell St, Walls St, High St and Albion St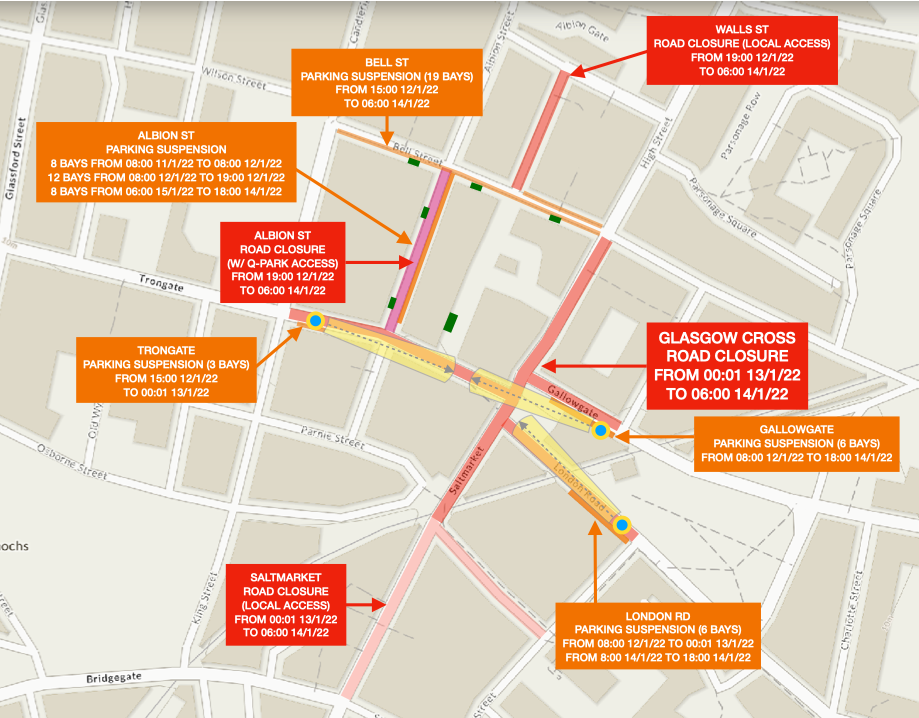 Pedestrian access to shops and homes will be maintained during this time. For the 5 filming days, there will be an increased level of security personnel as well as marshals to help direct people around the crew or escorting through when necessary to ensure a safe passage around us during certain filming sequences.
Information from Warner Bros Locations Dept, published 3 January 2022, updated 5 January 2022