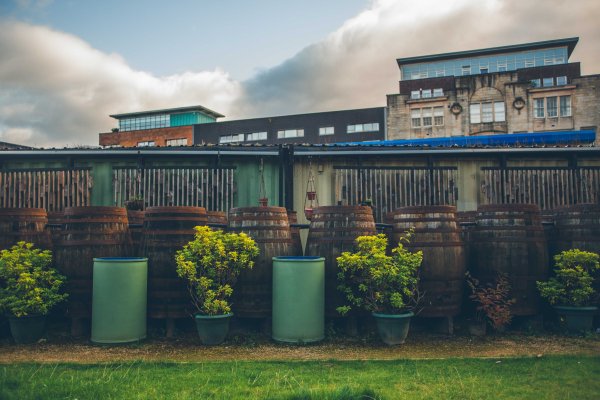 Currently located between High Street and Shuttle Street, Greyfriars Garden will soon move to a new home further up High Street, just before the Barony C Church.
Bringing together communities from the Merchant City, Trongate and the the Drygate area, the garden provides a safe and nurturing space for local residents to commune, socialise, grow their own food and learn about all the aspects of gardening in a raised bed allotment.
With a blossoming wild flower meadow it provides an important green lung to the city supporting biodiversity including bees, wasps, butterflies, rabbits, voles and the occasional fox.
Greyfriars Garden is an oasis in the middle of the city, promoting socialisation within and between communities. It is a calming and nurturing environment that enriches the lives of those involved, those who visit and those who pass by. There are over 40 plots and the gardeners used recycled materials to build a wormery and compost container with a number of plot holders enthusiastically undertaking roles and responsibilities from litter clearing, composting, general management of the garden, fundraising and of course our regular barbecues and socials. Local schools have used the garden for their school projects.
Find out more about Greyfriars Garden.